Hey friends!!! Hope your holidays are wonderful!! I can't believe its 5 days after Christmas and I'm just barely getting this post up, if you can believe it amidst the renovation of the merc, raising a family, running a business, and not trying to lose my mind, Court surprised me with a PUPPY for Christmas!!! She's a little black Frenchie named Gilly and we are so in love!!
If you're new here and have no idea what is happening let me bring you into the club. 7 Years ago we had no idea what to get my in-laws for Christmas. Jokingly it was brought up that we should just take a white trash family photo and give them that. Well that turned into our favorite event of the entire year, a hilarious family photo that always involves someone (usually Court) dressed inappropriately (except that year my BIL was the leg lamp from A Christmas Story).
So pass the prune juice, put on your fanciest adult diaper, and get ready for your 6:00 bedtime cause this year we decided to take things old school, like 90 yr old old school.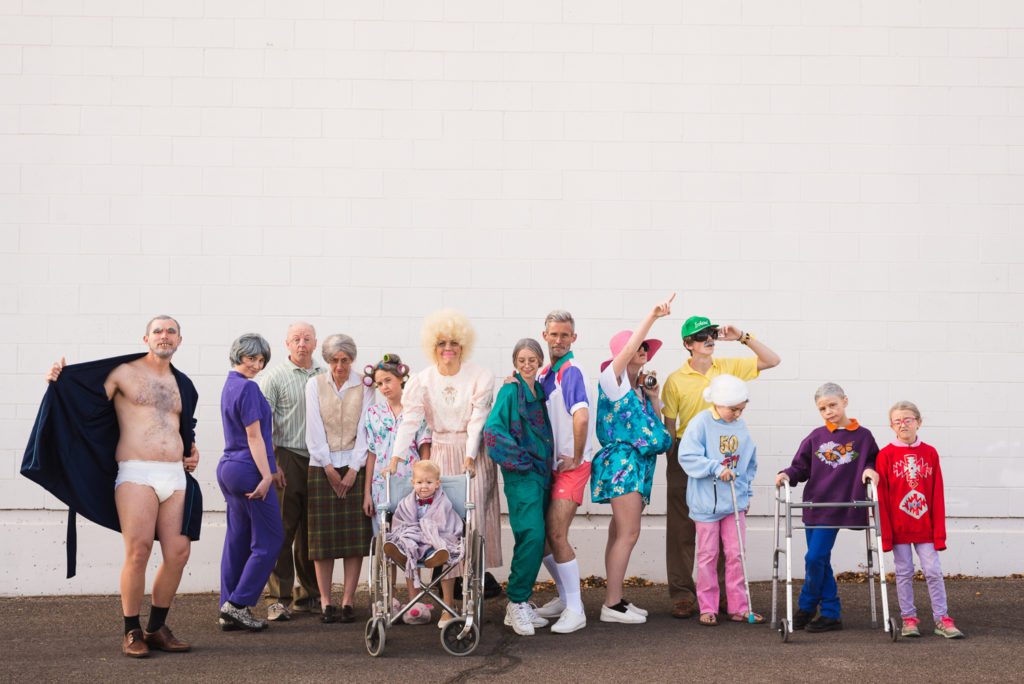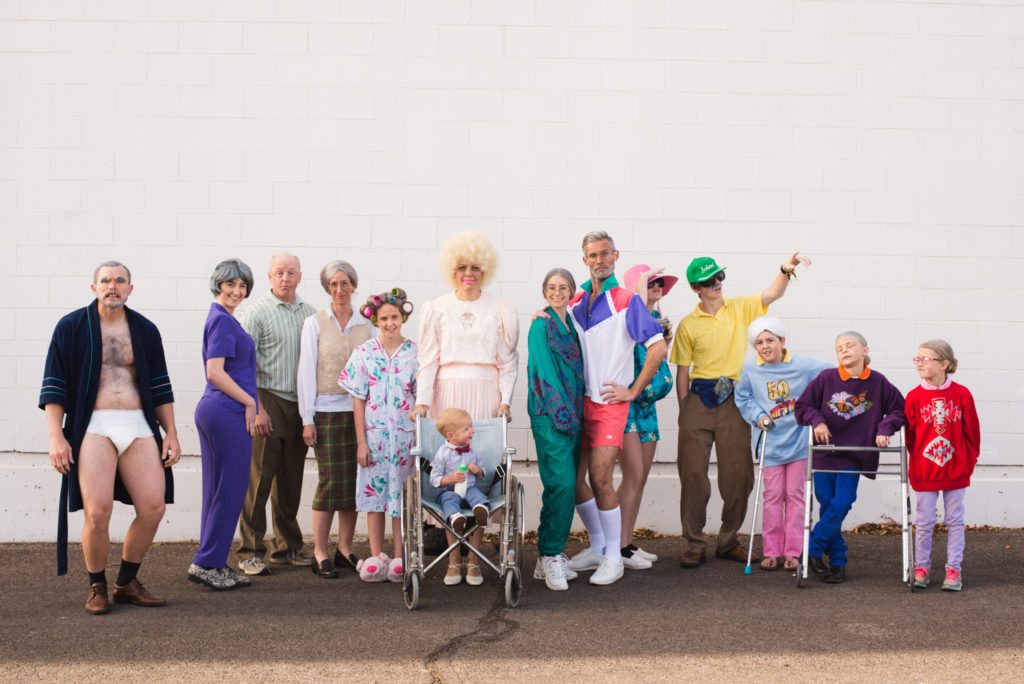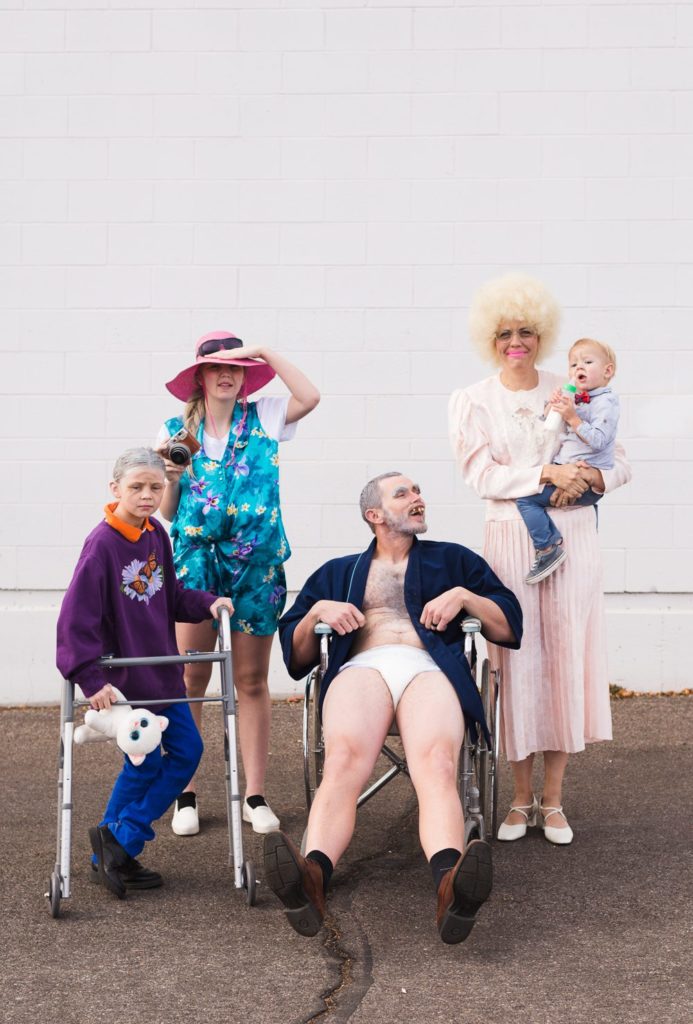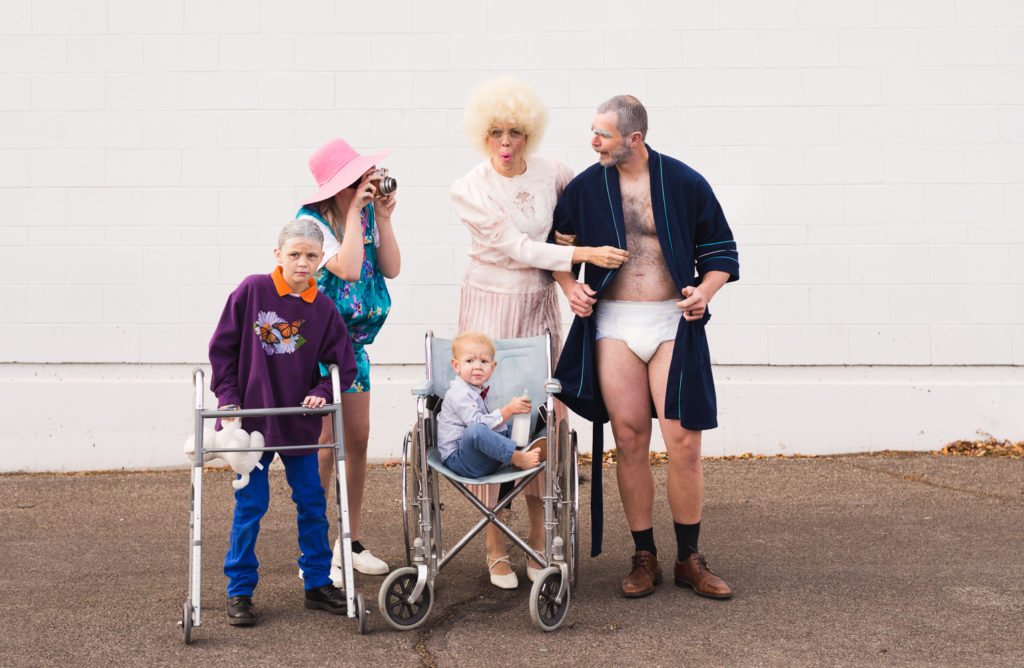 My favorite part of this year's photo is my BIL's hairline. He shaved his head for the picture!!! Oh the commitment in this family never ceases to amaze me!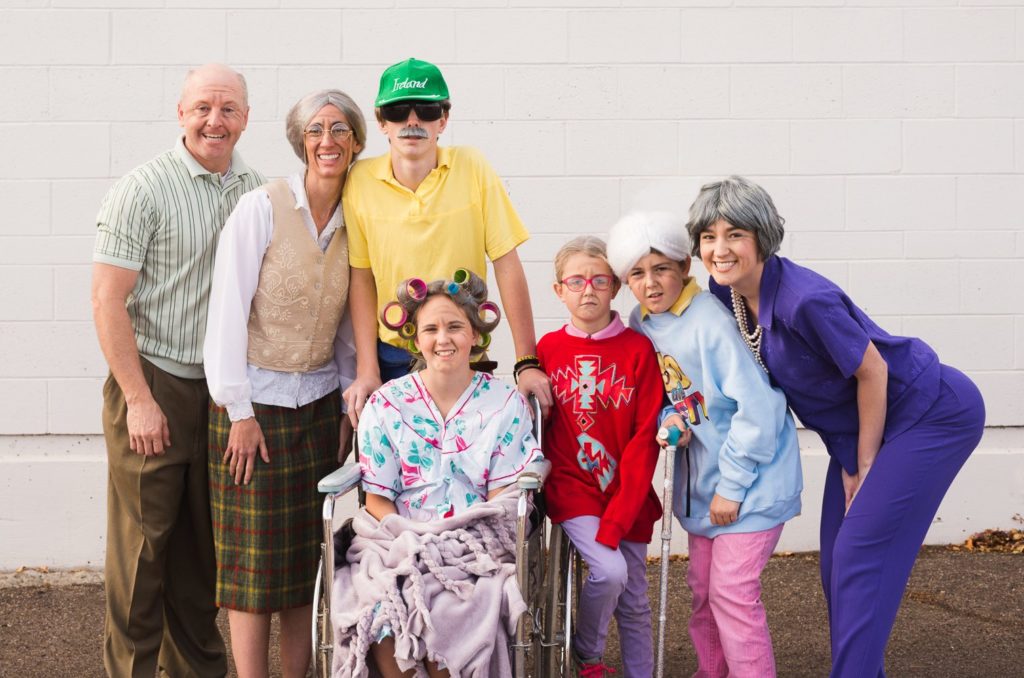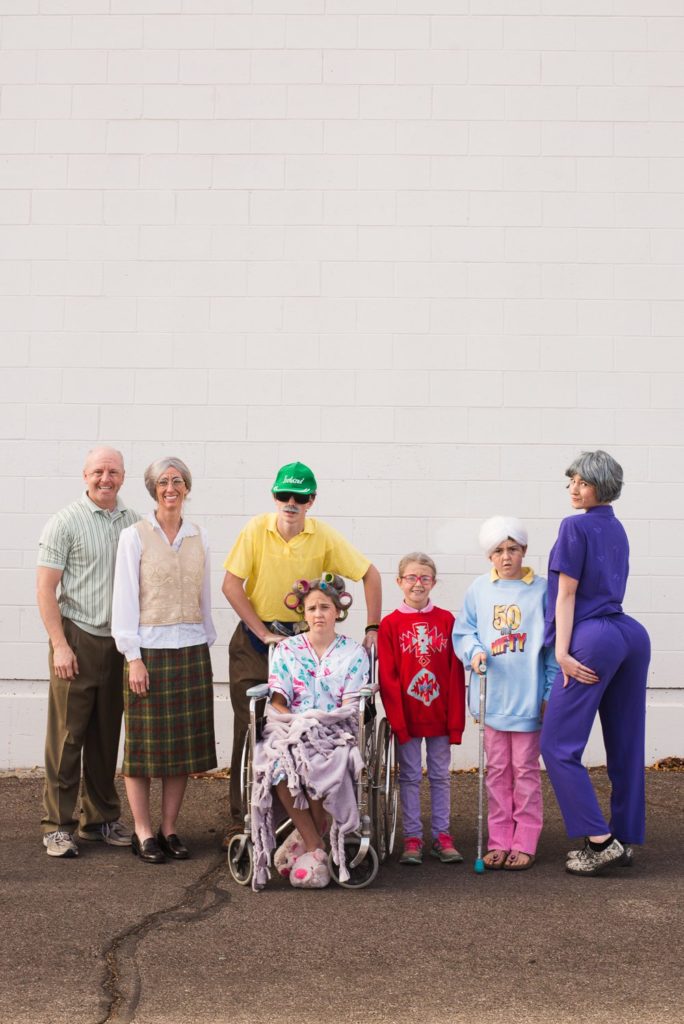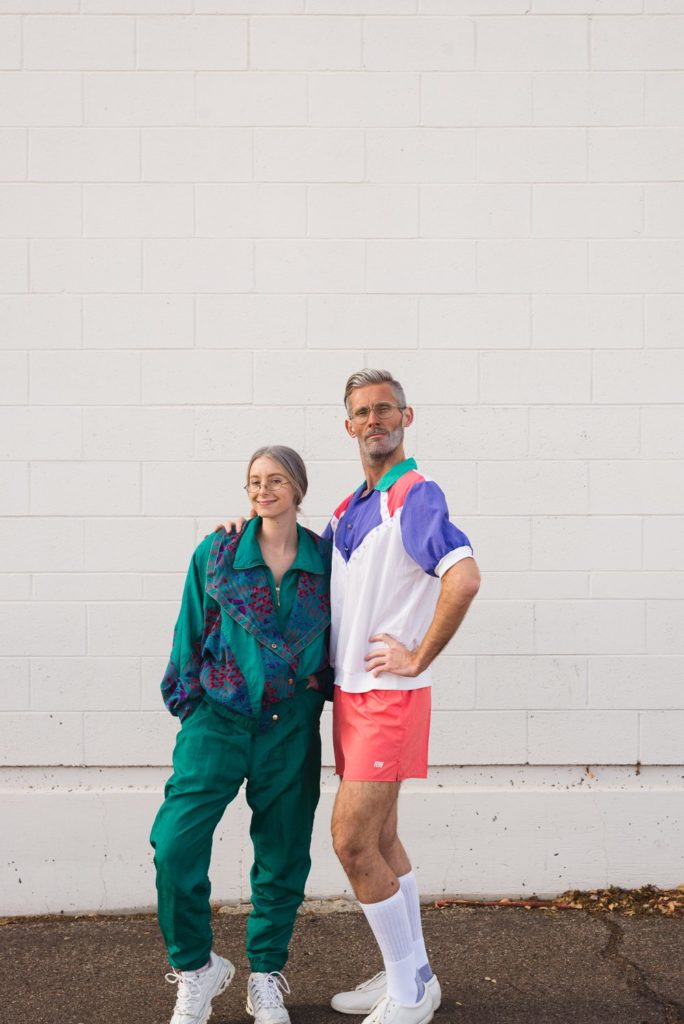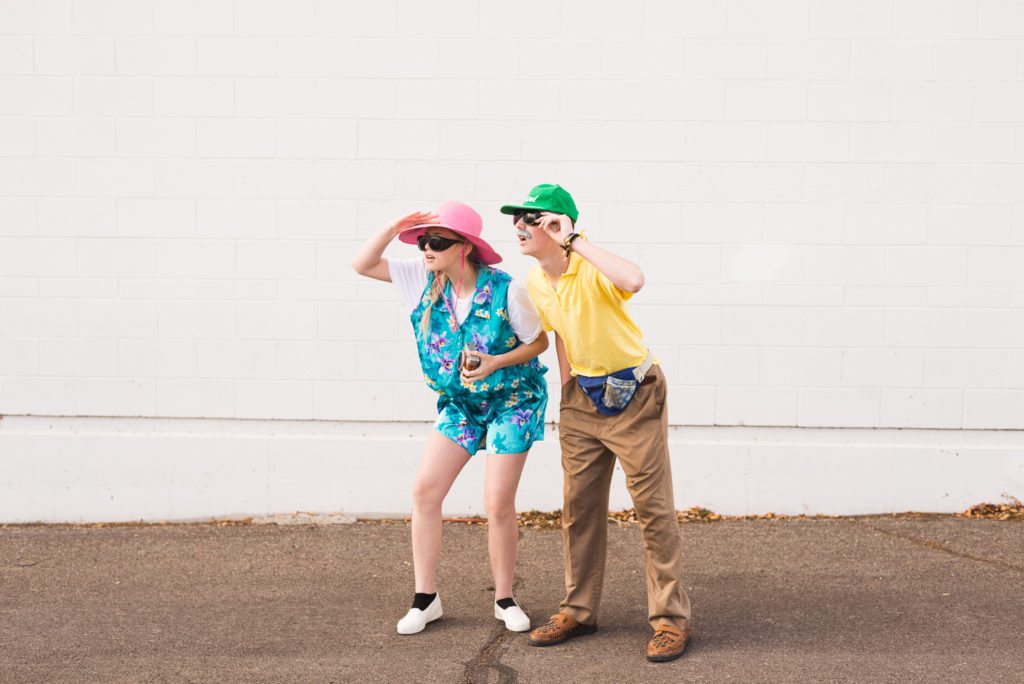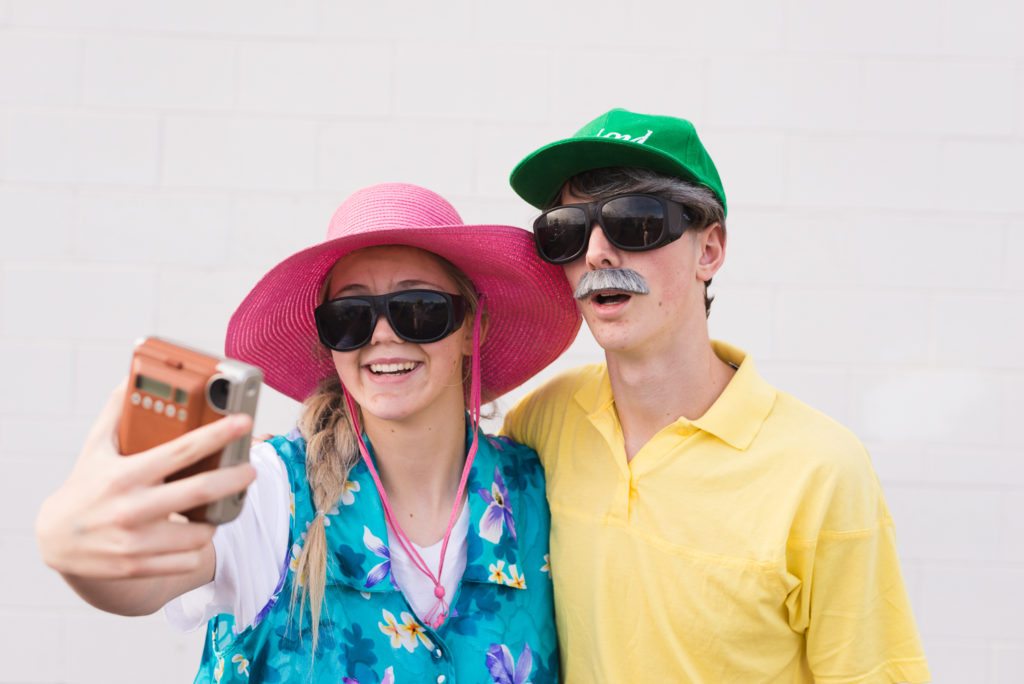 Man I love these humans. You can see all of the previous years below!
2012: You'll Shoot Your Eye Out!
2013: How The Grinch Stole Christmas!
The post Annual Christmas Photo 2017: Have a Very Geri(atric) Christmas! appeared first on Vintage Revivals.