We've kind of been keeping a secret. I literally can't believe that I am sitting here typing these words, we figured out a solution for the weird property lines and easement at the Merc!! If you remember (you can read alllll about the nitty gritty details about property lines here and the easement here) the property lines at the Merc are sort of a nightmare. The easement was almost a deal breaker for us. In fact I had sort of forgotten how distressing it was until I went back and read those posts. I'm so glad that we didn't let it stop us!We had a chance to buy a portion of our neighbors property and jumped! I'm not going to lie, its stressful draining our bank account for the second time in a year, and it's changing our phase 2 timeline a little but it was an opportunity that we just felt really strongly about and took the leap.
For reference, This upside-down L is our property, the Merc is in the top left corner of the yellow section.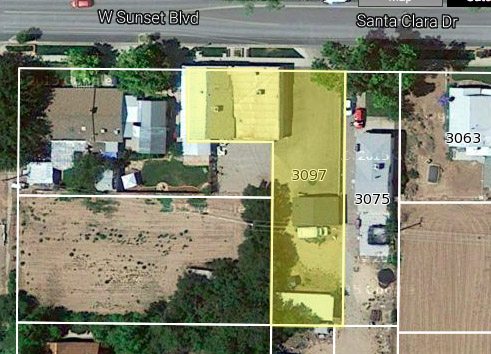 The entire west and south side of theMerc IS the property line, except for the small patch right outside our back door. As crappy as that was, the crappiest part was that there is an easement running through the east side parking lot so that the neighbor can have access to their property on the south. (The neighbors property is blue, the easement is green)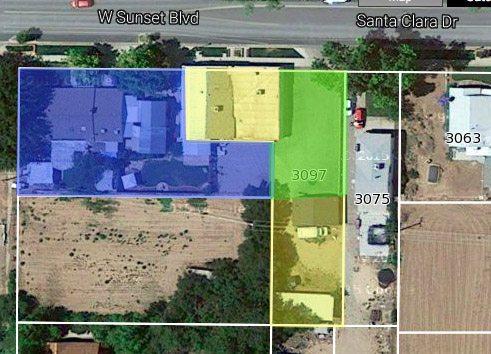 The Merc is basically an island. We tried to figure out solutions to keep our kids safe once we moved it, but because of the easement we couldn't put any gates or fencing up that blocked their access. We had sort of resolved that the back portion behind the workshop was going to be the yard and everything else was going to be left as it was.
BUUUUT as of yesterday, this is what our property looks like!! With the Merc smack dab in the middle and no easement!!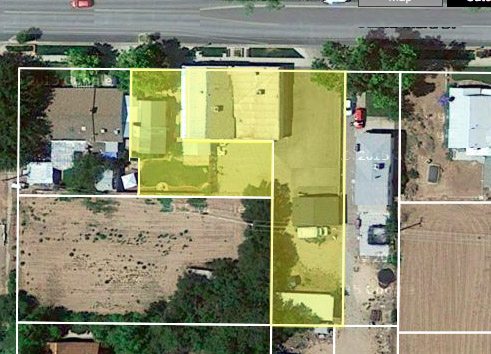 We couldn't be more excited because this obviously changes EVERYTHING! No more easement, no more weird property lines, no more opening the windows in phase 2 into their restaurant. Its HUGELY exciting!!
Aside from all of the obvious negatives that are being wiped away, we bought one of the coolest historic building in Southern UT. The Mormon Tithing Granary. The Granary is in it's simplest form a 2-story rock shed. If you're unfamiliar, granaries were used for storing grain and other produce donated by members of the Church of Jesus Christ of Latter-day Saints (LDS or Mormon church) in fulfillment of their 10% tithing obligation. There are very few stone granaries and so the Santa Clara one is extra special. Also its pronounced Gran-uh-ree, not grain-uh-ree (there's no i) It's origin has 2 conflicting dates, 1867 and 1901, but either way its nice and old!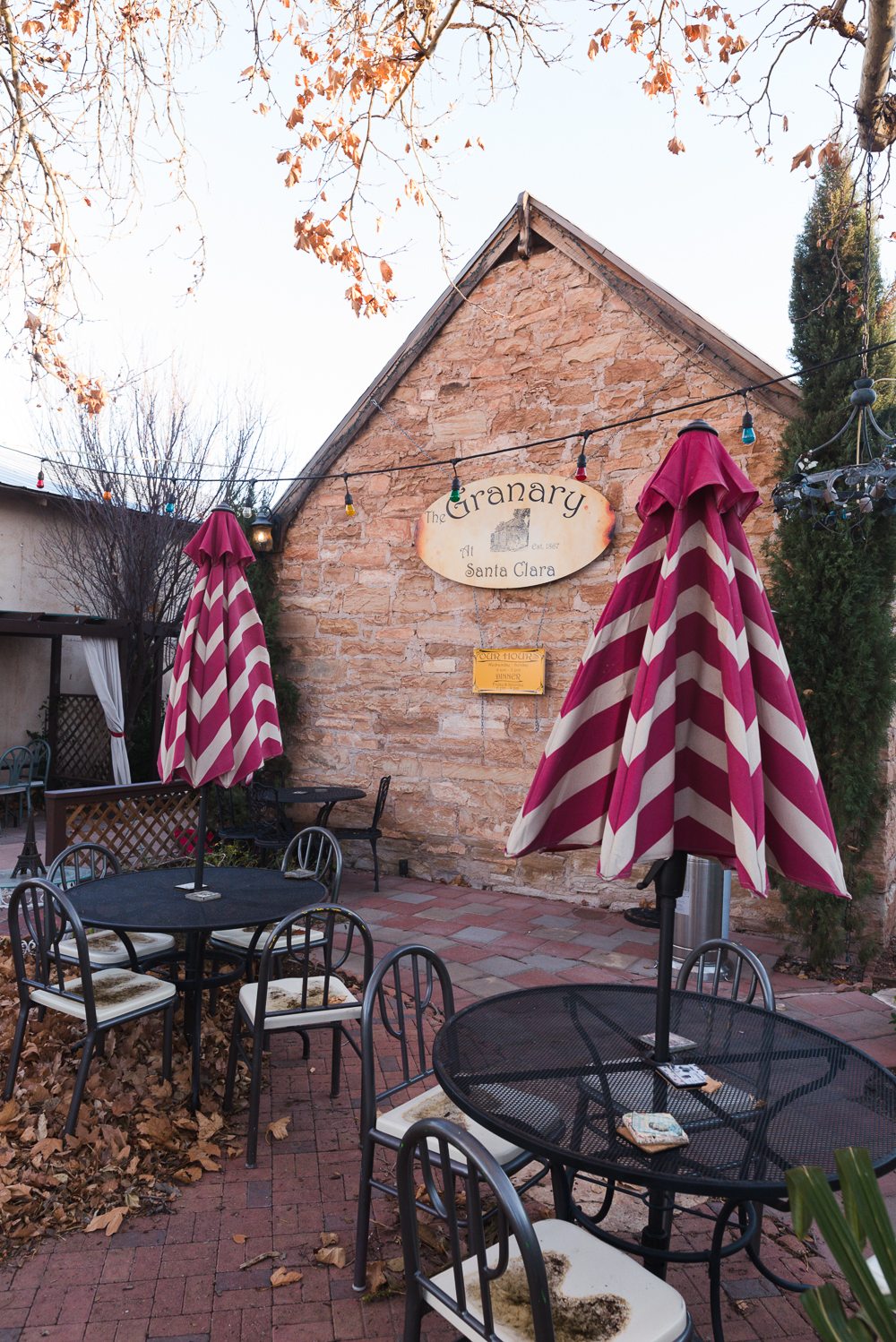 Our neighbors did some very heavy restoration on it before turning it into indoor seating at their restaurant. The building isn't massive, its measures 18×20 but its definitely big enough to make something wonderful happen.
This is the room upstairs.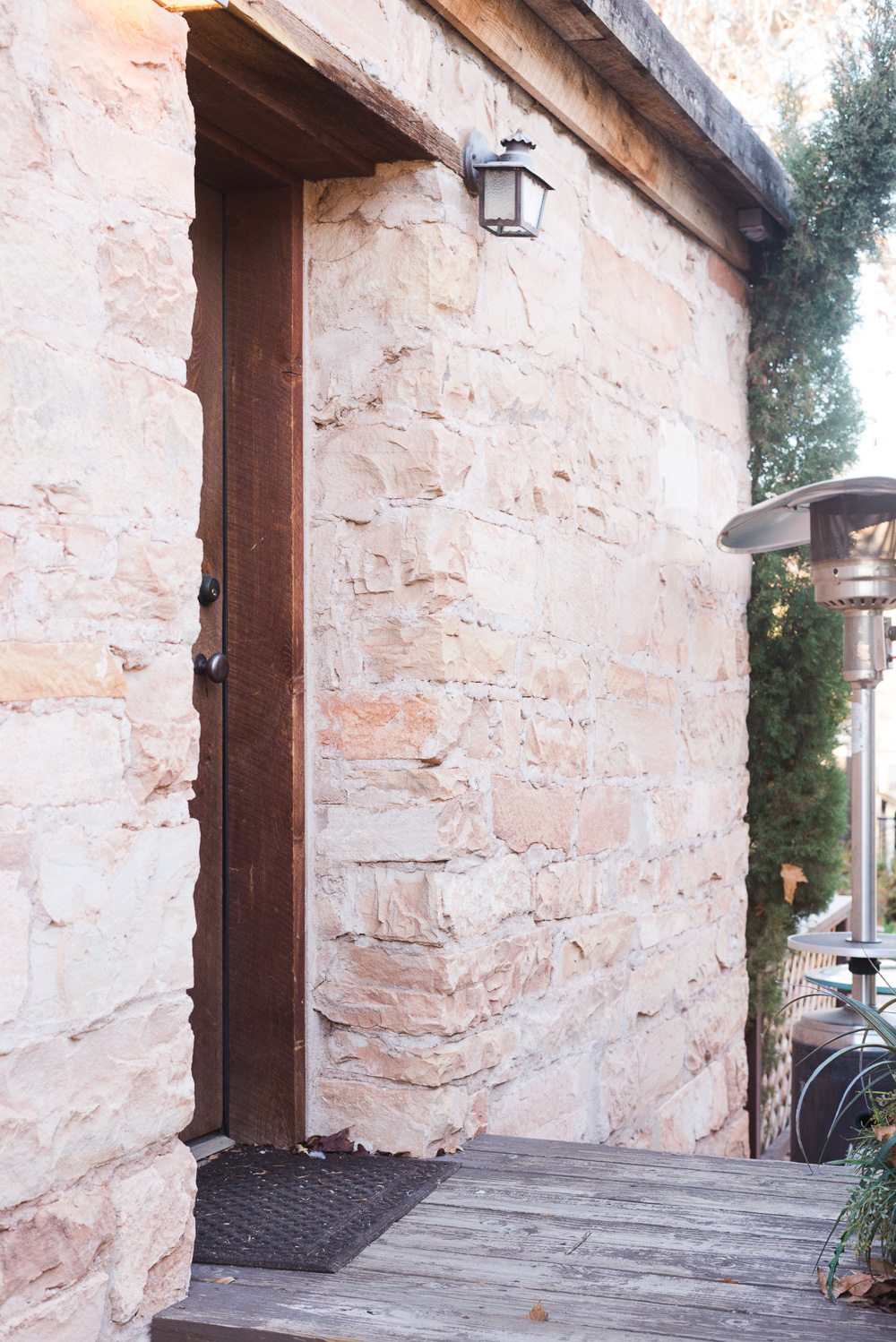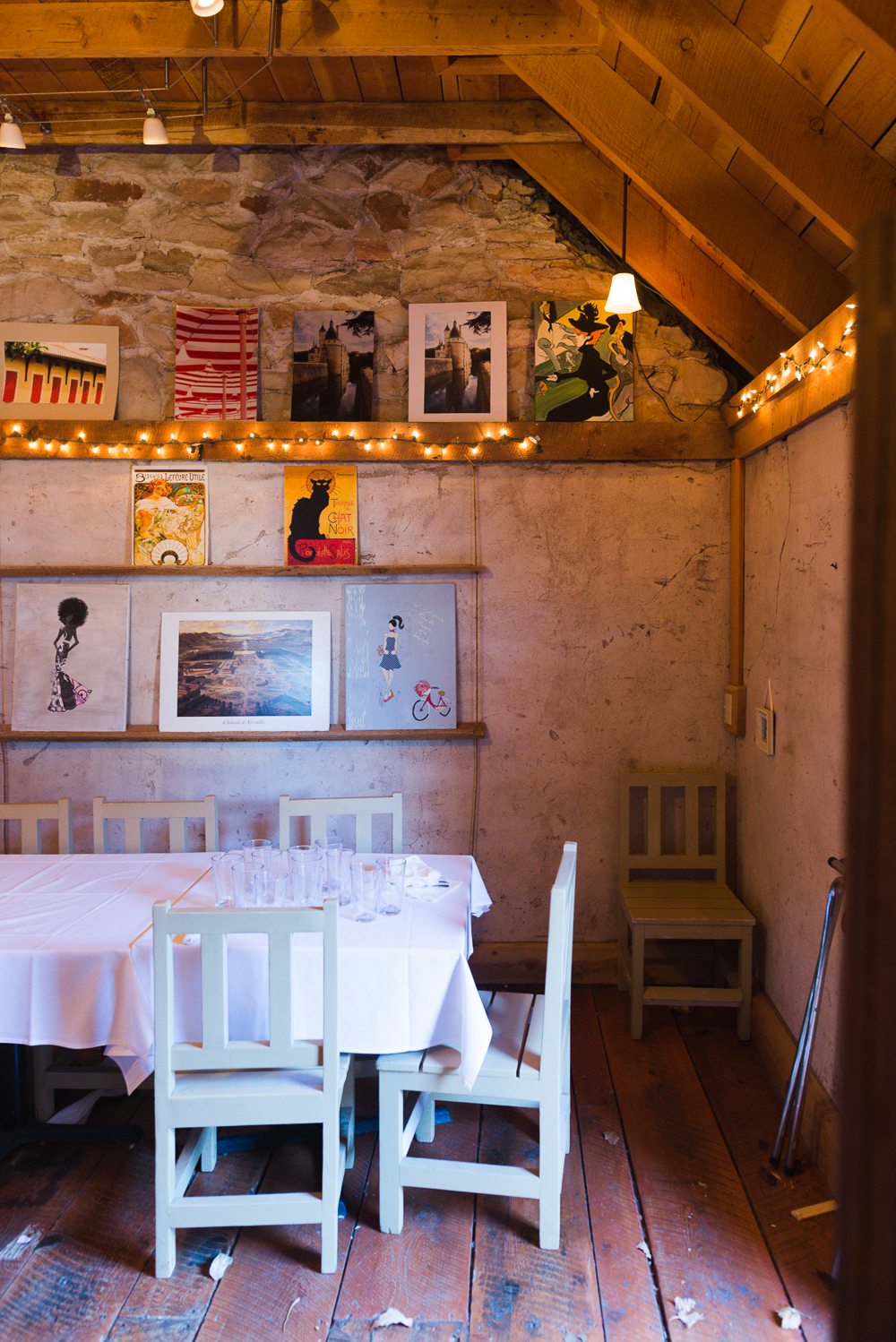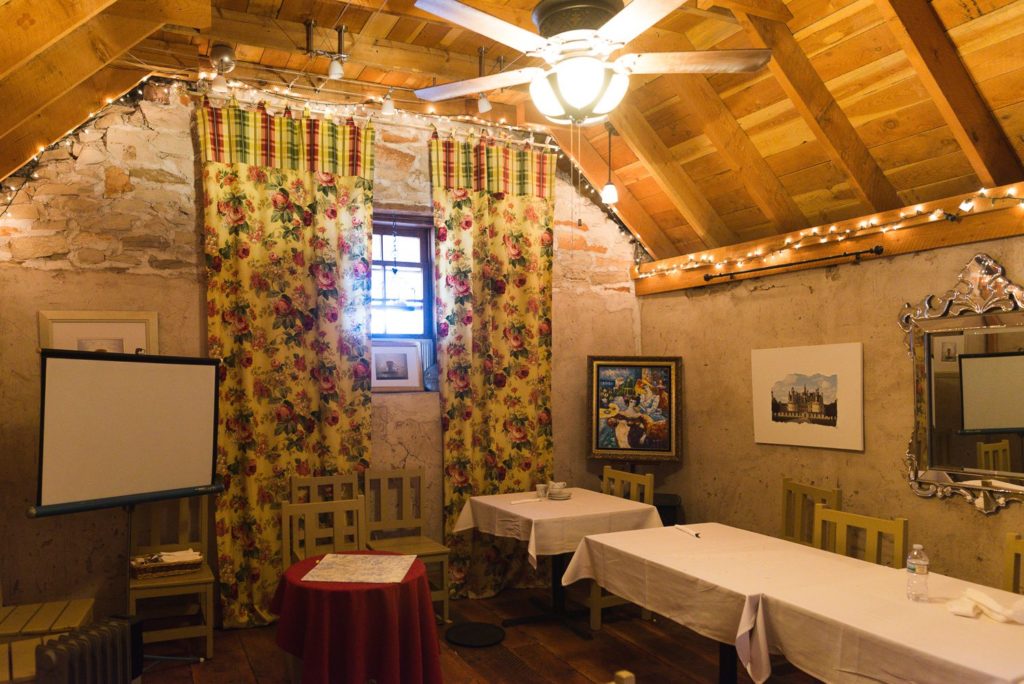 Complete with original wood floors!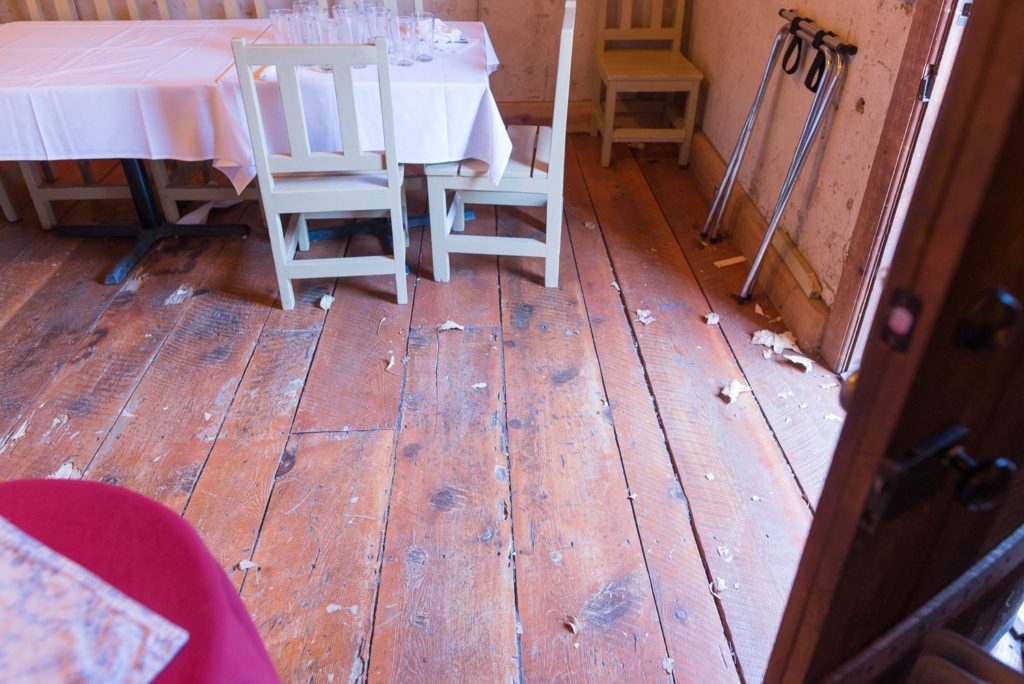 The room downstairs is accessed through a different entrance.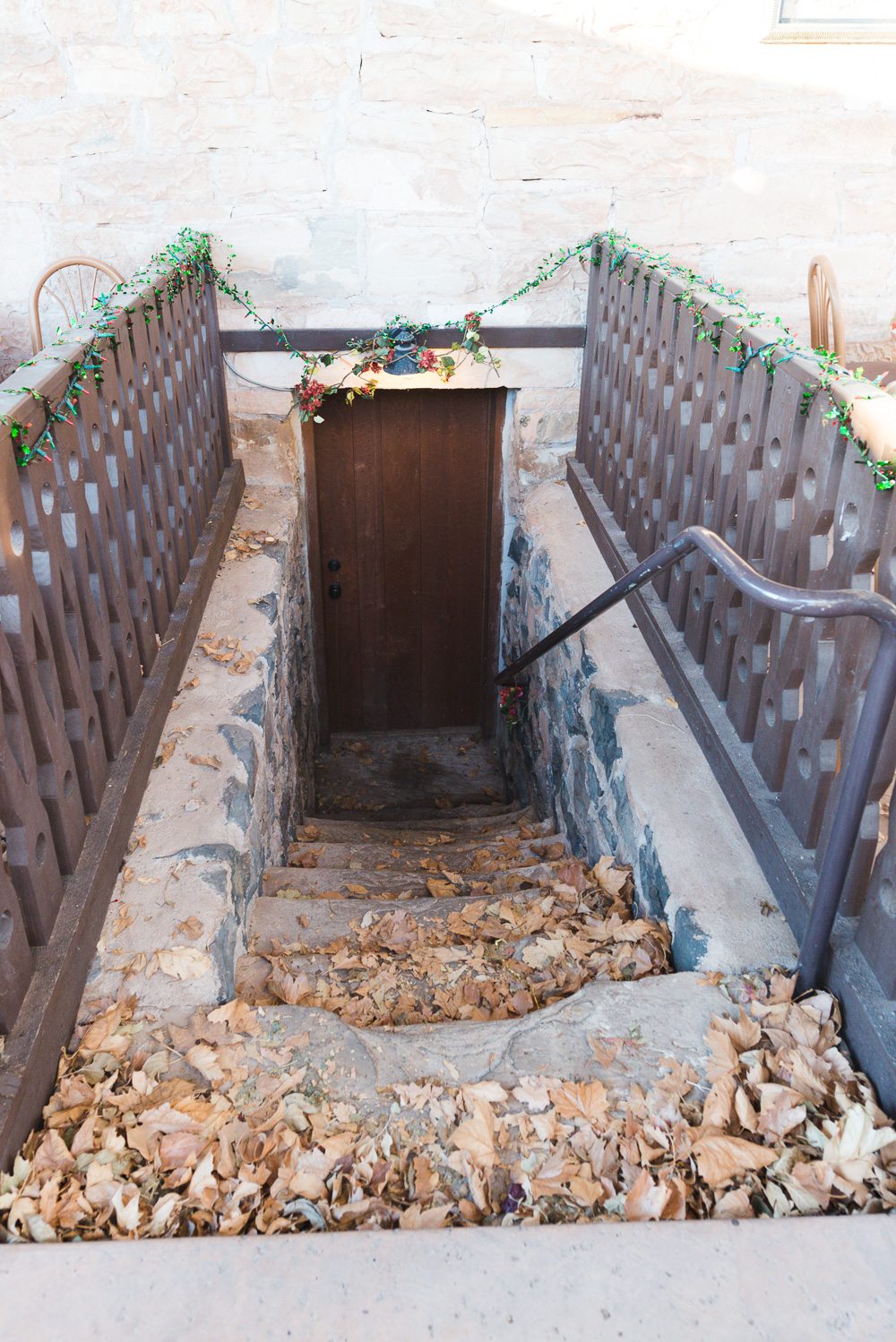 Check out that lava rock foundation, I LOVE the color difference between the 2 types of rocks!!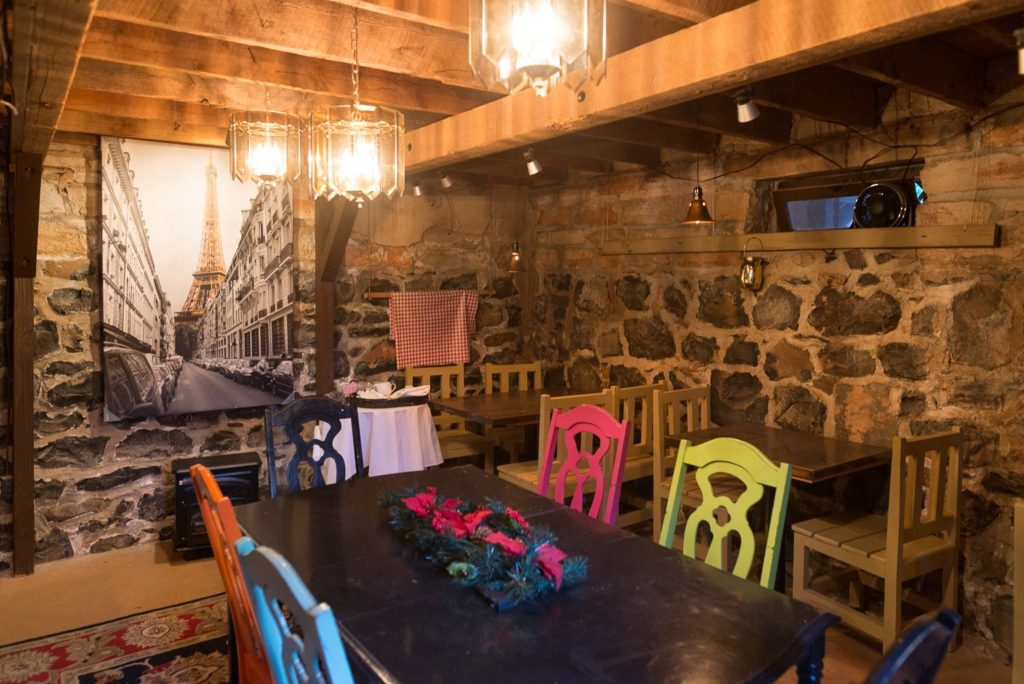 And just incase you missed the stairs, lets look at them a little closer…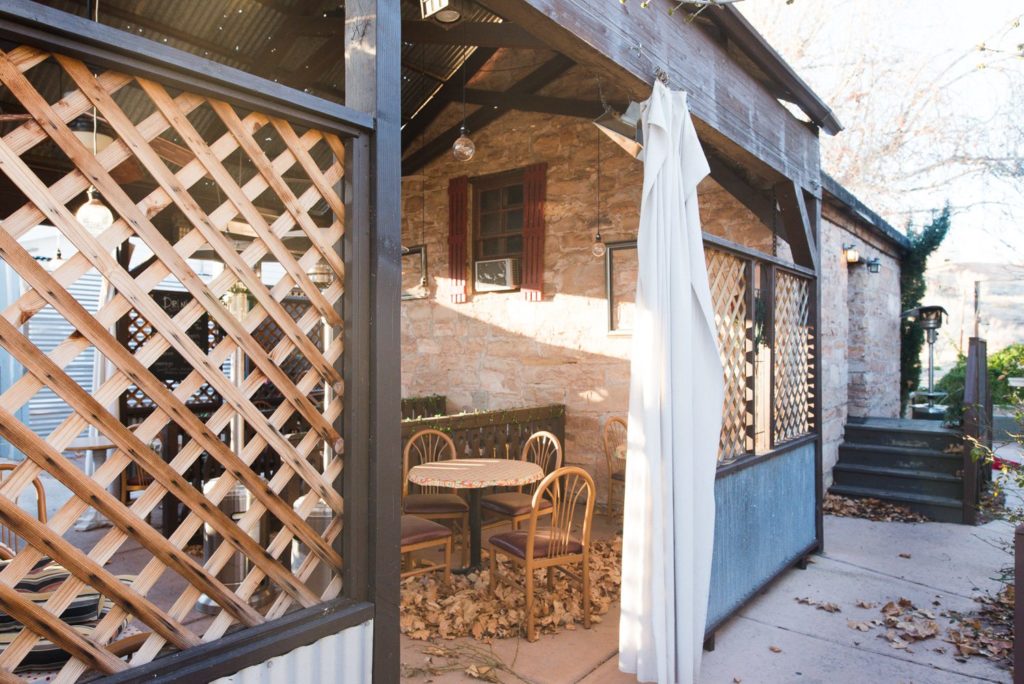 My mind is reeling with ideas for it!!
When I was a little girl my favorite book was The Secret Garden, I have read it and watched the movie more times than I can count. Doesn't the yard remind you of that?! (For reference, the building on the right of the picture is the Merc.)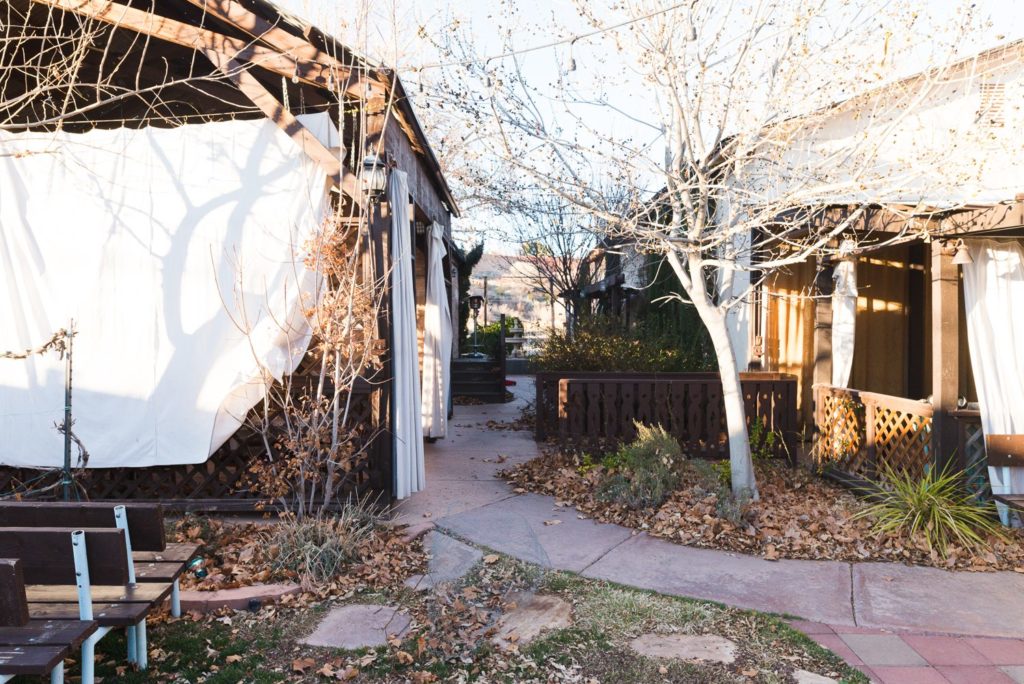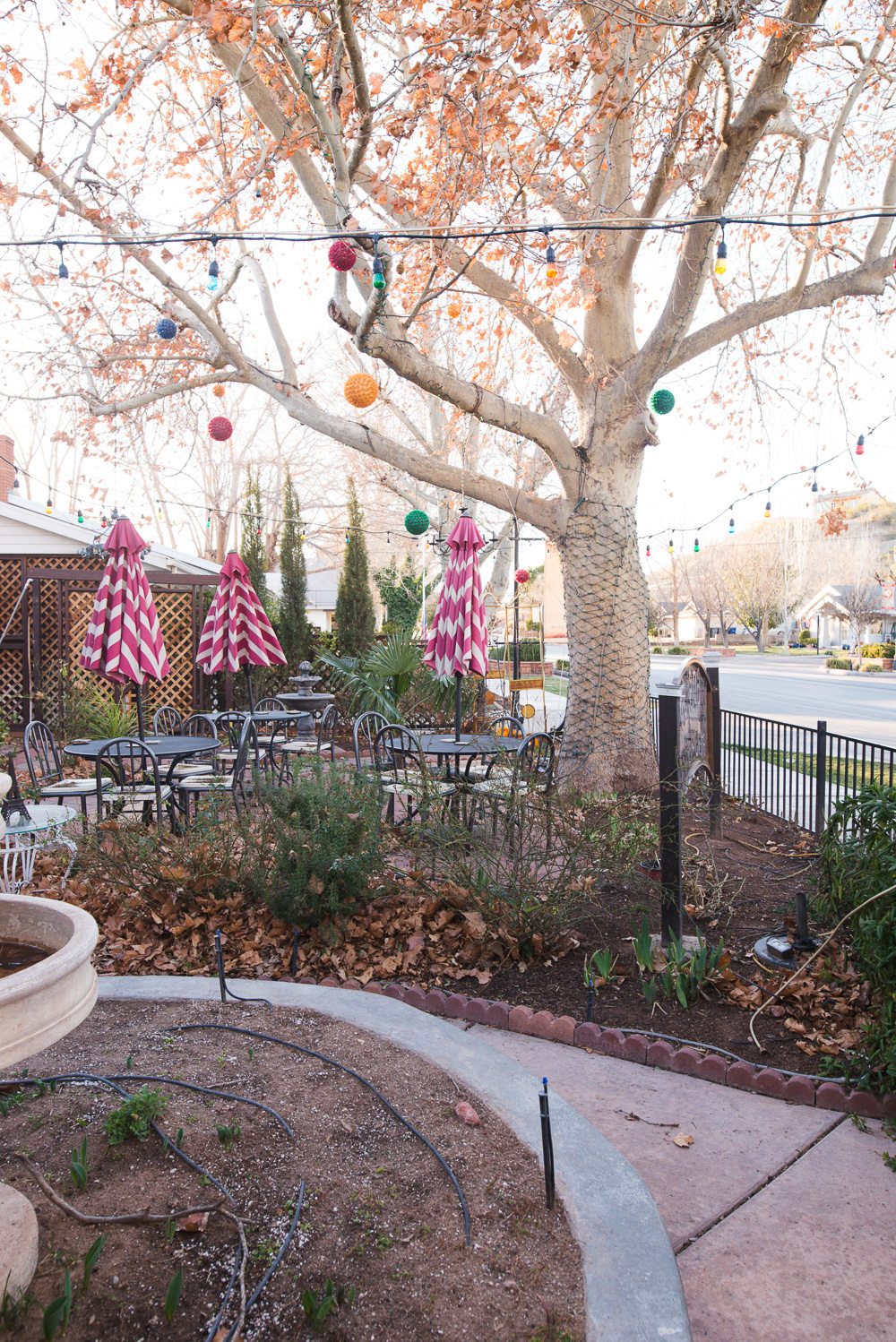 I can't wait to show you pictures when everything is in bloom! All of the windows that we are opening in Phase 2 will look out into this property, and we're going to be adding a big door on the south side for access from the living room.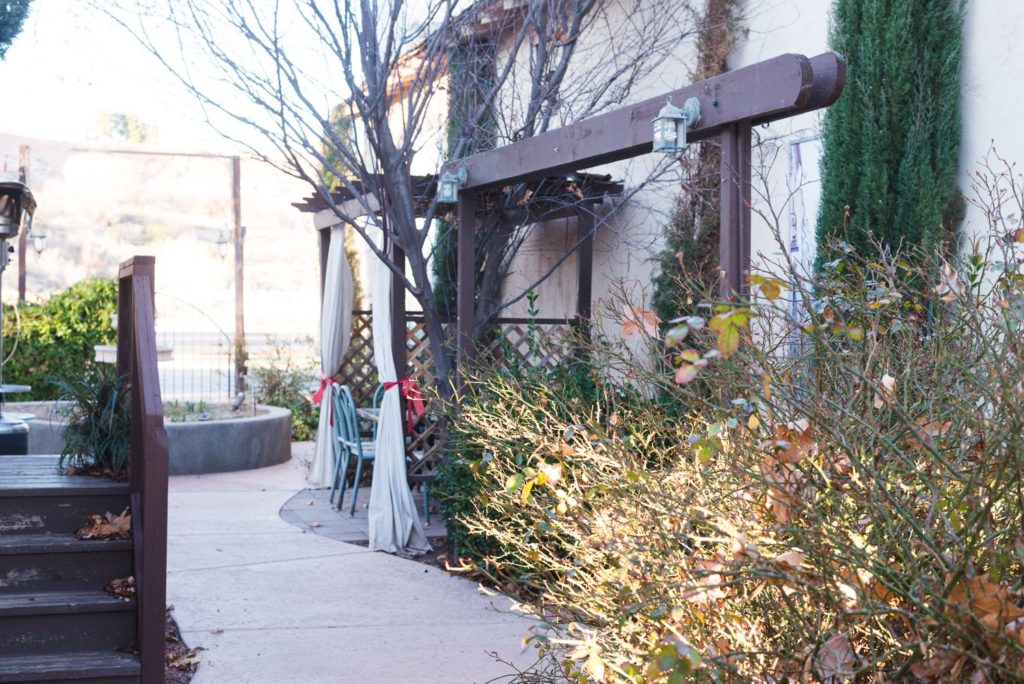 This also drastically changes our plans for the landscaping on the original property. I need some serious help figuring everything out, but man alive I can't wait to get started!!!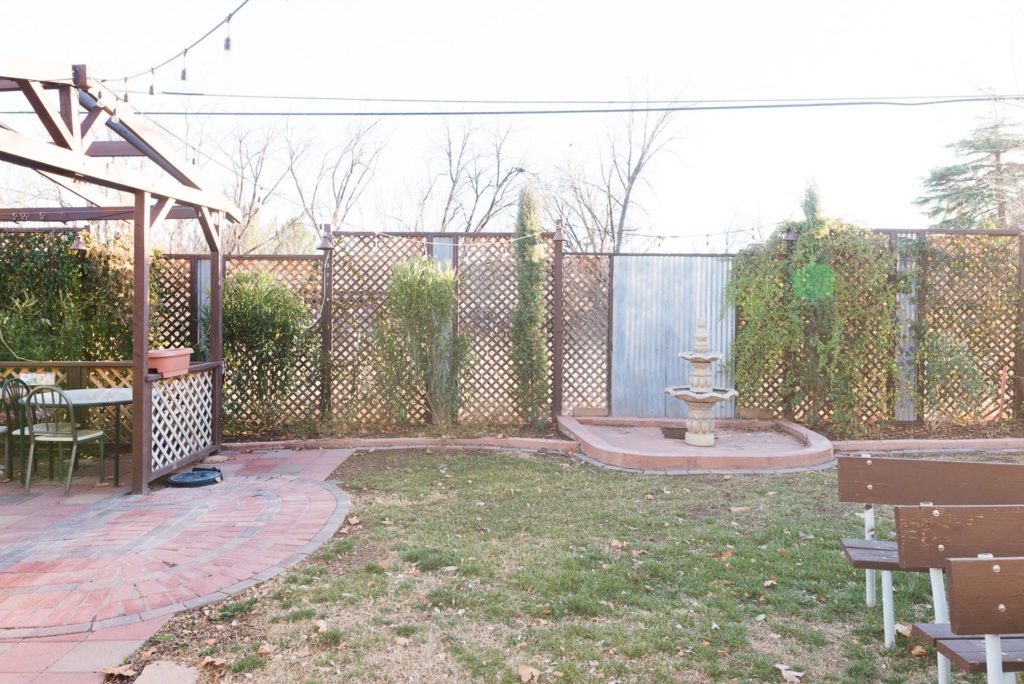 The diving property lines runs right down the center of this picture (if you look closely you can see the masonry string) The Granary is on the left and our neighbors property is on the right.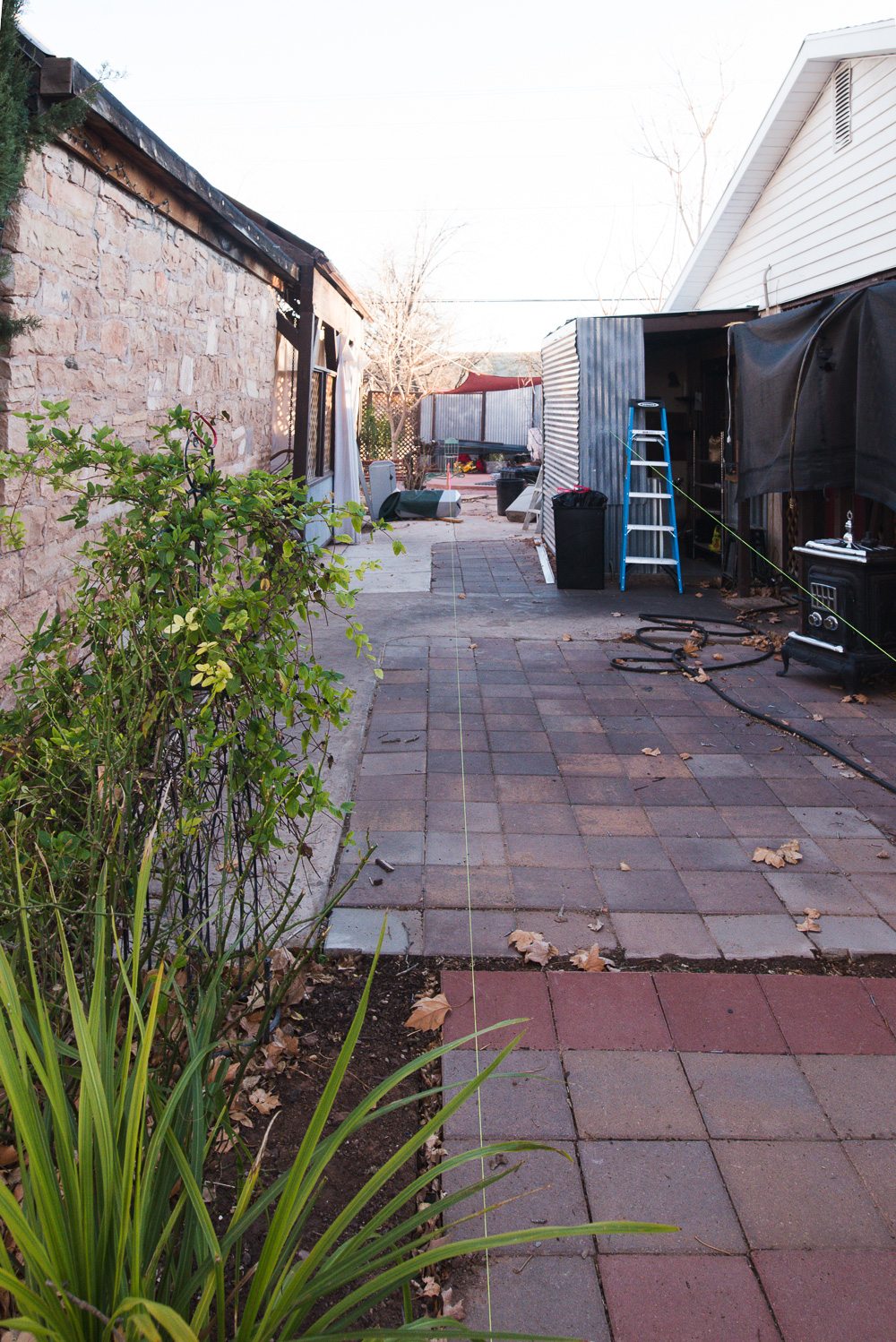 So what does this mean for the rest of the renovation and timeline?!
There are some things that we have to figure out with the Granary before we can start Phase 2 of the Merc (mostly plumbing, because if we run plumbing to the Granary it needs to tie in with the pipe we ran for the Master Bathroom, which means more concrete cutting etc. and we want to get that out of the way before we start anything) It also means that we are probably pushing Phase 2 back a little bit. We were planning on starting right away but since we used all of our Phase 2 money on this, we might be a couple of months out. It's not like we don't have enough to keep us busy though right!? So TBD on that one.
I'm dying to know, what do you think we should do with it!?
SaveSave
SaveSave
SaveSave
SaveSave
The post Buh-Bye Easement!! Meet Phase 3 of The Merc Reno, The Granary!! appeared first on Vintage Revivals.