Hey hey! So just a heads up on this post, if money talk makes you uncomfortable you might want to come back tomorrow cause today I'm diving into to financing situation for the Merc. You guys know that I'm an open book, even when things are impossibly hard and I look like a fool, Why would this be the exception?
Let me start off this post by saying, I get that its taboo to talk about finances. But its also really interesting, especially when it comes to unique situations like the Merc. Getting a loan (or even seeing if you can qualify) is downright scary. Yes, its a huge deal but its also REALLY REALLY exciting. So lets talk shall we?
Finding financing was the biggest hurdle that we faced from the word go. Being the eternal optimist I looked at the Merc like "here is this amazing building that I want to save, I mean, who wouldn't want to finance it?" Spoiler alert, everyone.
Well, almost everyone.
The zoning and usage made getting a loan for it extra complicated. Apparently there are 2 options on a loan application, residential or commercial. Using a commercial building as our main residence made checking off one of those boxes difficult. You can't get a commercial loan for a residential building, and you can't get a residential loan for a commercial building. The situation reminds me of the necklace from Never Ending Story. Its  complicated interweaving just keeps going and going and going. (Man I need to force my kids to watch that this summer!)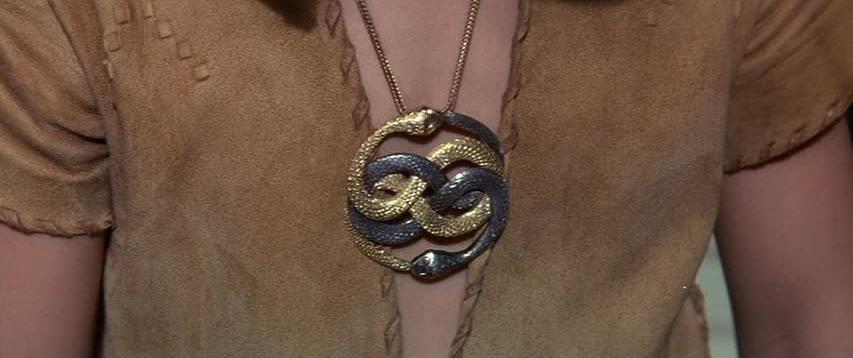 I started out talking to a mortgage guy that our agent recommended. He came back pretty quickly with a no and suggested that we try approaching smaller local banks that had a vested interest in Southern Utah, and also look into private lenders. Because of our experience with the house we almost built and the necessity for private money with that, I knew what we were going into and I did not want to go down that path. So I started with the local bank option first. I got a list of 5 banks and started making phone calls.  After being told no a few times (one didn't do commercial lending, one said it was too complicated) I asked one of the loan officers if it was so difficult to find financing, how did people do projects like this? To which she replied, "they don't."
Point made.
A few banks told me maybe and I submitted 3 applications to 3 different banks. Pretty quickly I could see that this was going to not only take someone approving our application, but advocating for us and really caring about this process. This knight in shining armor came in the form of a man named Bryan from Zions Bank.
I will never forget the moment. After weeks of trying to figure out lending I was sitting outside playing in the front yard with the baby when Bryan called and told me that he thought that there was a possibility that we could find a way to make the loan work. I felt like Lloyd Christmas, it was all I needed.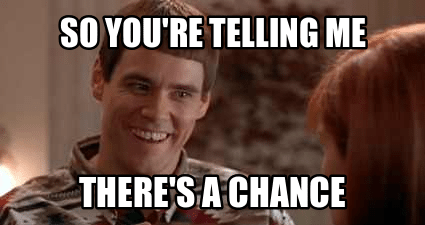 Because of the use and zoning the loan needed to be commercial. For those that aren't familiar, commercial loans require a larger downpayment (usually 20%) and have a quicker amortization (aka payoff date) so you have to have more money up front and your payments are higher.
Our original plan was turned on its head a little when we couldn't get financing lined up before the seller had to close. When the seller purchased the Merc a year prior he had seller financing and his note was due April 1, so it was not optional, we had to close by that date.
That was a stressful moment.
We were planning on putting down 20% to secure our loan so we had a good portion of it already, but definitely not enough. We needed to get a little creative. The purchase price of the Merc was $300k. We ended up paying off the seller's note at $225k and he put a lien against the building for the remainder that would then be rolled into our construction loan.
So that is where we've been hanging out. In this limbo of owning the building but not having the funds or the green light to start the renovation…until yesterday!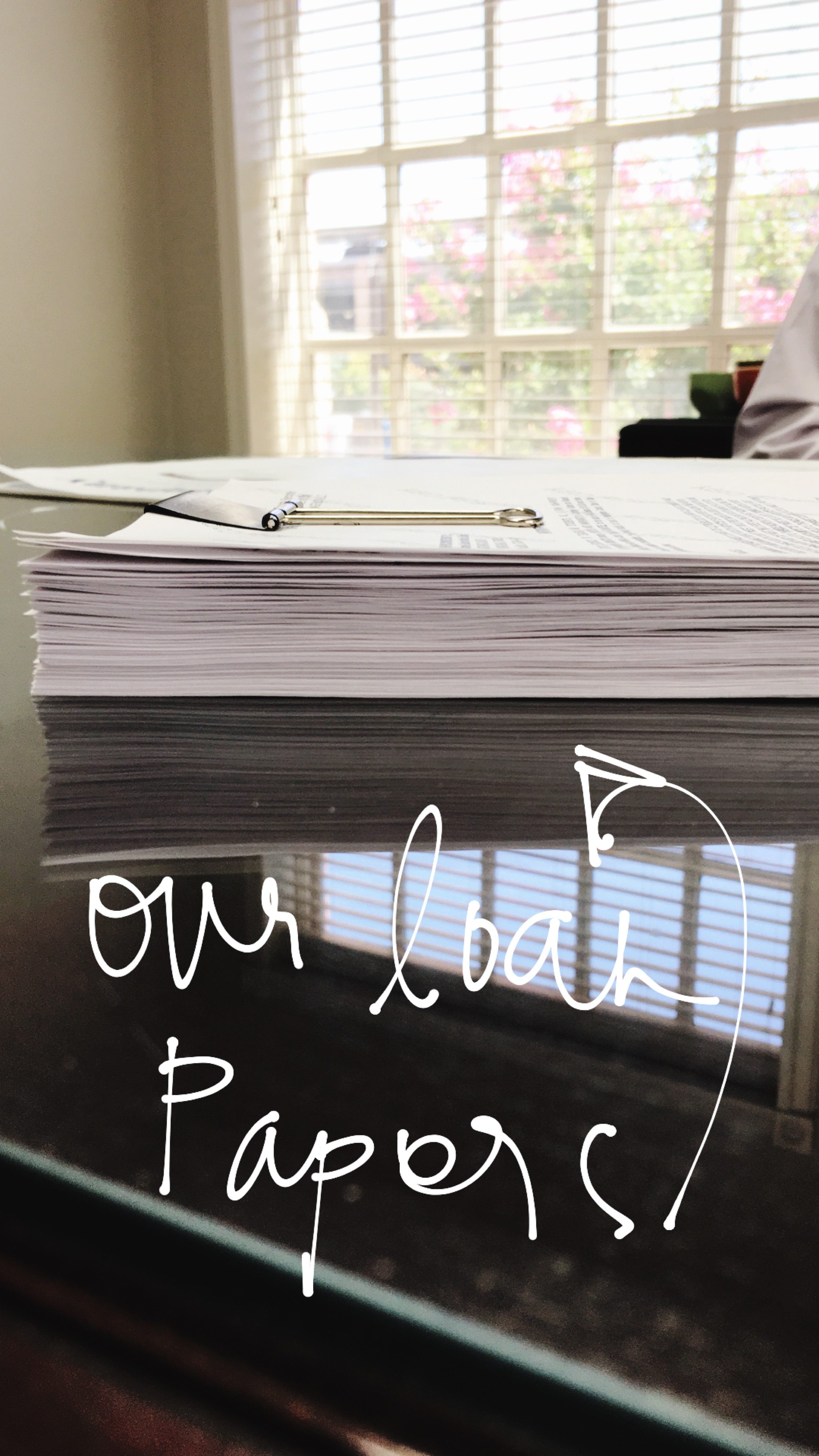 Yesterday we finally closed on the construction loan and I AM SO HAPPY!!! Bryan and the whole team at Zions Bank (hi Spencer and Stewart!!) worked so hard on making this happen. It would have been so easy for them to walk away and say it was too complicated but they stuck with me and I could not be more grateful!! They get a big fat glowing gold recommendation star, my experience could not have been better. Our AMAZING agent Meghan worked relentlessly and I just can't believe its finally happened!!
So what do the numbers look like?
We ended up with a 20 year amortization and our interest rate is 4.92%. The loan amount is based on the renovation being 100% financed (no DIY, partners, or child labor is factored in) The construction loan matures (meaning that the construction needs to be done and we need to have our C.O.) by Jan. 1, 2018. One thing that I didn't realize until this process started was that typically in your closing costs the bank factors in the interest during construction so that you don't have a payment. YAY for that! Once the construction closes, the loan amount is rolled into the regular commercial loan. Our payments are manageable and we're hoping to save even more by sticking on budget and doing a good portion of the work ourselves. #becauseDIY
Phew, was that a lot? It feels like a lot but now there's nothing standing between us and our dream project!! Are you guys ready to get started?!
SaveSave
The post Let's Talk Money: Figuring Out Financing for The Merc appeared first on Vintage Revivals.