YAY FOR BIG PROJECTS!! I've got a major overhaul in the works and I can finally spill the beans on it!  I've been itching to get my hands on a new project and its happening now! My creativity seems like its coming back (thank goodness) and I am ready to start putting all of the ideas that are spinning around in my head to work!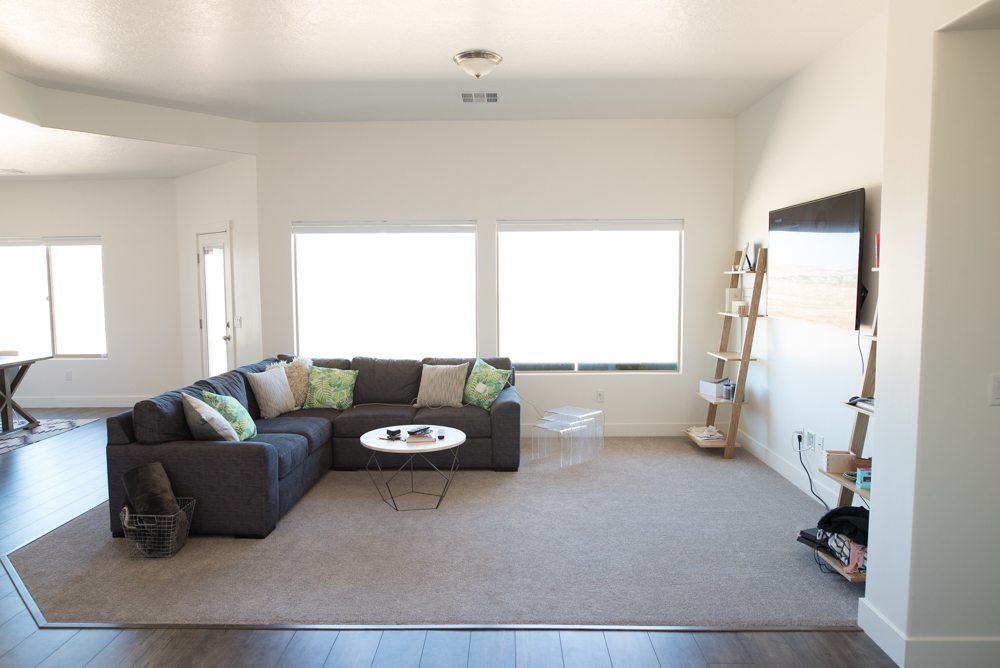 So who is the lucky victim? The worlds most adorable Youtuber that happens to live in St. George named Aspyn. (My reader demographic is a little bit older than her viewers, so you may not know who she is but ask the teen in your life and I'll bet 1/2 of my storage unit full of treasures that they know who she is.) The best part is that Ivie now actually realizes how cool her mother is. I mean, I've been trying to tell her for years but she just didn't get it. #thanksaspyn
I was itching for a new project and sent her an email about possibly doing a room makeover. When I went over to her house to check it out I was SO happy because I feel like she and her cute husband are in the situation that loads of people are in. Your house isn't horrible, your flooring isn't horrible, everything is fairly on trend, but its just plain. Thankfully you're not starting at square -10 like we were, but there isn't much happening for whatever reason and its just "meh".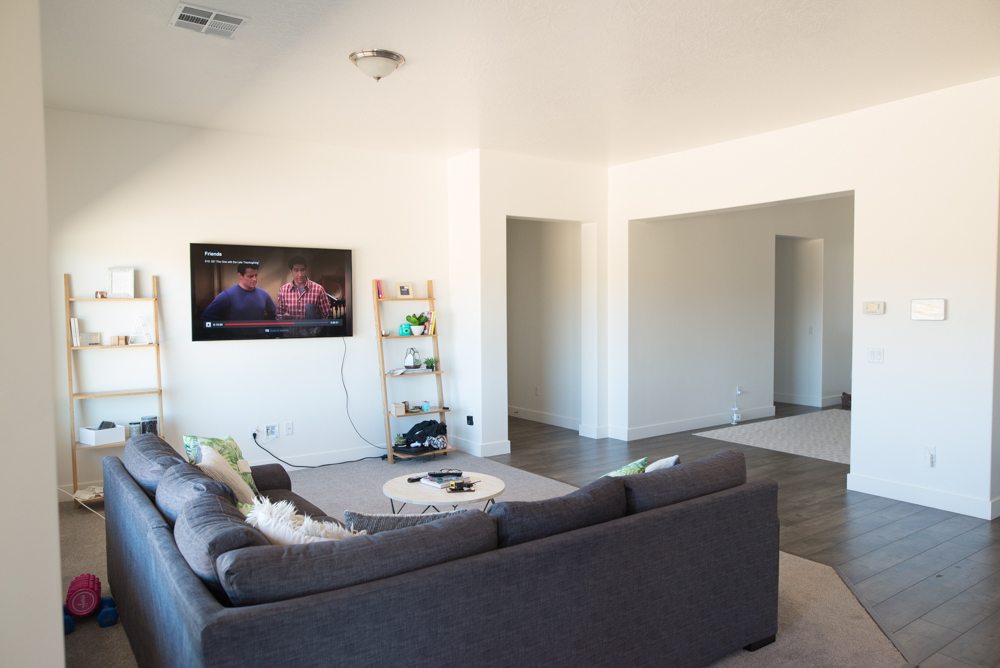 How do you add personality to a space that is sort of a sea of nothingness? That just happens to be my specialty. You can start small with throw pillows and art, but throw pillows and art are just a tiny factor in the equation of making a house incredible. There is so much more that can happen!!
So whats the plan? Well, originally we were going to just do the living room but the space is connected with the kitchen/dining area and so that needed to be done too…and while we were at it the massive entryway could use a little bit of Vintage Revivals lovin' too so I added that to the mix.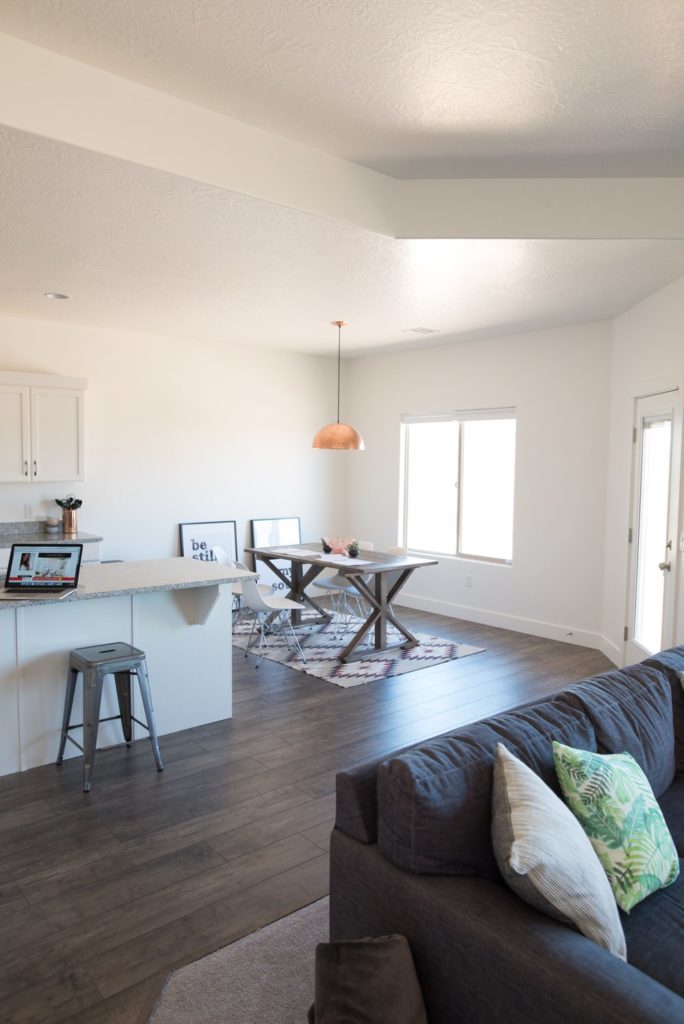 The entire space is going to be absolutely full of budget DIY projects.  Remember those $8 chairs I scored at the thrift store? This is where they are going to live. Aspyn's style is mellow, she's not a big bold color sort of girl, so there will be loads of white and natural wood and just a few places with some muted color (like the couch!!!) We're doing a Sharpie wall and I've got a fun idea for some killer shelves that I need some leather for so I might be skinning a couch in the near future…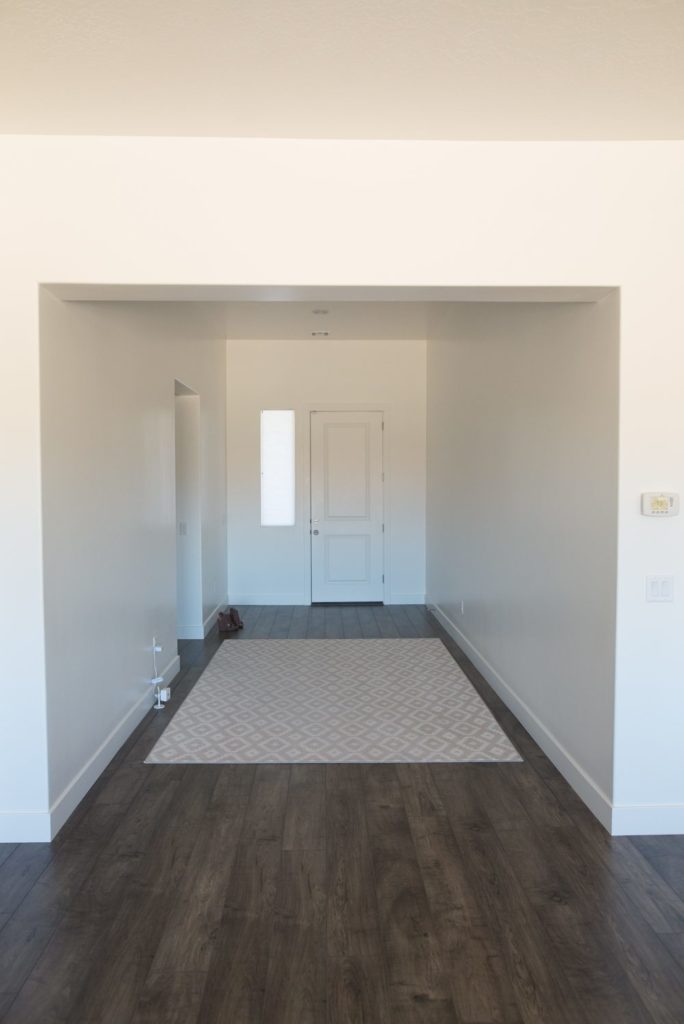 If you're new here from Camp Aspyn, welcome!! This is going to be a whirlwind project so make sure that you're following along on Instagram so that you don't miss any of the updated and tutorials! In her video she mentioned my vintage trailer The Nugget (you'll definitely want to check it out!)
Stay tuned, this is going to be a good one! Its super motiving to see how the video side of the internet works and I can't wait to dive into it more!
Check out Aspyn's Channel here and her vlog channel here!
The post Overhauling Aspyn Ovard's House appeared first on Vintage Revivals.